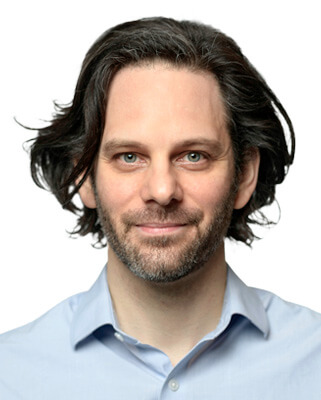 Christopher A. Klebanoff, MD
Scientific Co-Founder
---

Christopher A. Klebanoff, MD, is an Associate Member and Attending Physician, Laboratory Head, Human Oncology and Pathogenesis Program, and Member Investigator, Center for Cell Engineering at Memorial Sloan Kettering Cancer Center, where his lab is currently focused on the discovery and immunologic targeting of shared neoantigens resulting from recurrently mutated driver genes using TCR gene therapy. He is also an Affiliated Researcher in the Parker Institute for Cancer Immunotherapy. Dr. Klebanoff is a cellular immunologist and medical oncologist with more than 20 years of experience in preclinical and early clinical development of T cell-based immunotherapies for the treatment of cancer.
Dr. Klebanoff has contributed to the successful early phase development of numerous T cell-based therapies, many of which have been licensed to commercial partners. These include an anti-CD19 chimeric antigen receptor (CAR) that would become FDA-approved (Yescarta®), tumor infiltrating lymphocyte therapy for the treatment of melanoma (Lifileucel), and TCR gene therapies targeting NY-ESO-1 (Letetresgene), MAGE-A3 and HPV16. Additionally, he pioneered the paradigm that T cell subsets with the memory-like attributes of self-renewal and multipotency are a critical determinant for adoptive immunotherapy success.
Dr. Klebanoff holds his MD from the Emory University School of Medicine and completed his residency at the Johns Hopkins Hospital in Baltimore, Maryland. He completed fellowships in medical oncology and cellular immunotherapy at the U.S. National Cancer Institute in Bethesda, Maryland. Dr. Klebanoff is an elected member of the American Society for Clinical Investigation and recipient of several prestigious awards, including the Damon Runyon Clinical Investigator Award and a National Institutes of Health MERIT Award.
Go Back