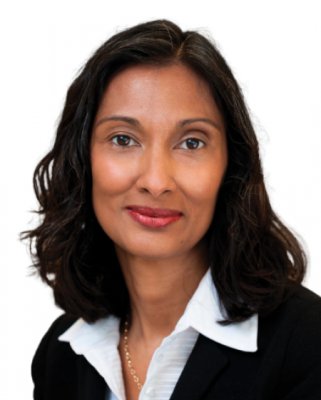 Padmanee Sharma, MD, PhD
---

Padmanee "Pam" Sharma, MD, PhD, Professor of Genitourinary Medical Oncology and Immunology, Co-Director for Immunotherapy at University of Texas MD Anderson Cancer Center. She is a leading cancer immunotherapy translational scientist. She is a Co-Founder of Jounce Therapeutics, a clinical-stage immunotherapy company dedicated to transforming cancer treatment by developing therapies that enable the immune system to attack tumors and provide longterm benefits to patients through a biomarker-driven approach.
A Cancer Research Insitute Investigator, Dr. Sharma has tested new prostate cancer immunotherapies, looking for differences in T cell subsets and function between pre-therapy blood and tissue samples versus post-therapy blood and tissue samples. She is working with Dr. Jim Allison to explore combinations of immunological therapies and targeted drugs in preclinical studies to more effectively treat a variety of cancers.
Dr. Sharma has won multiple awards, including the 2012 MD Anderson Cancer Center Faculty Scholar Award, a 2012 National Insitute of Health (NIH/NCI) R01 Award, a Cancer Prevention Research Institue of Texas (CPRIT) Individual Investigator Award in 2011 and a Department of Defense (DOD) Idea Development Award in 2010.
Dr. Sharma holds a PhD in immunology and an MD from Pennsylvania State University. She completed her clinical residency at New York Hospital, Cornell Medical Center in New York, and her clinical fellowship was completed at the Memorial Sloan-Kettering Cancer Center.
Go Back