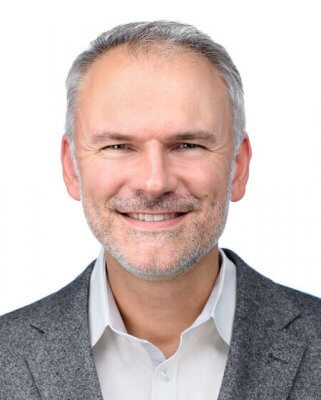 Loïc Vincent, PhD
Chief Scientific Officer
---

Loïc Vincent, PhD, is Chief Scientific Officer at Affini-T Therapeutics, and director of the Board of Directors at Alaya.bio. He is an oncology scientist with 20+ years' international experience in academia / biotech / pharma industry, dedicated to advancing transformative therapies to patients suffering from cancer.
Previously, Loïc was the Head of Takeda Oncology Drug Discovery Unit and Immunology Unit, responsible for building the Immuno-Oncology portfolio with a global network of outstanding biotech and academic collaborators, and for leading Takeda Cell Therapy Discovery. Prior to joining Takeda in 2016, Loïc spent nine years at Sanofi, where he led Oncology Drug Discovery Pharmacology, Immunotherapy and Oncology External Innovation teams. Before that, he was the Head of Pharmacology and Oncology programs at Endotis Pharma. Loïc is a former board member of the French-American Biotechnology Springboard and former Director of the Board of Directors at Adaptate Biotherapeutics.
During his career, Loïc's teams advanced more than 20 oncology drugs in the clinic based on various therapeutic modalities including small molecules, biologics, oncolytic viruses and cell therapies. Loïc is author and co-author of 30+ peer-reviewed publications, and 70+ poster and oral presentations.
Loïc obtained his PhD in pharmacology from the University of Rouen, France, and received the Young Scientist Award from the Bettencourt-Schueller's Foundation for his work. He carried out his postdoctoral fellowship in oncology at the Weill Medical College of Cornell University, NY.
Go Back